The construction of Kongebrohuset (The Royal Bridge Building) is making excellent progress in the Town's Harbour, and the beautiful brick facades will soon be completed. It is now possible to gain an idea of what the building will look like with its red bricks and large balconies facing Alssund.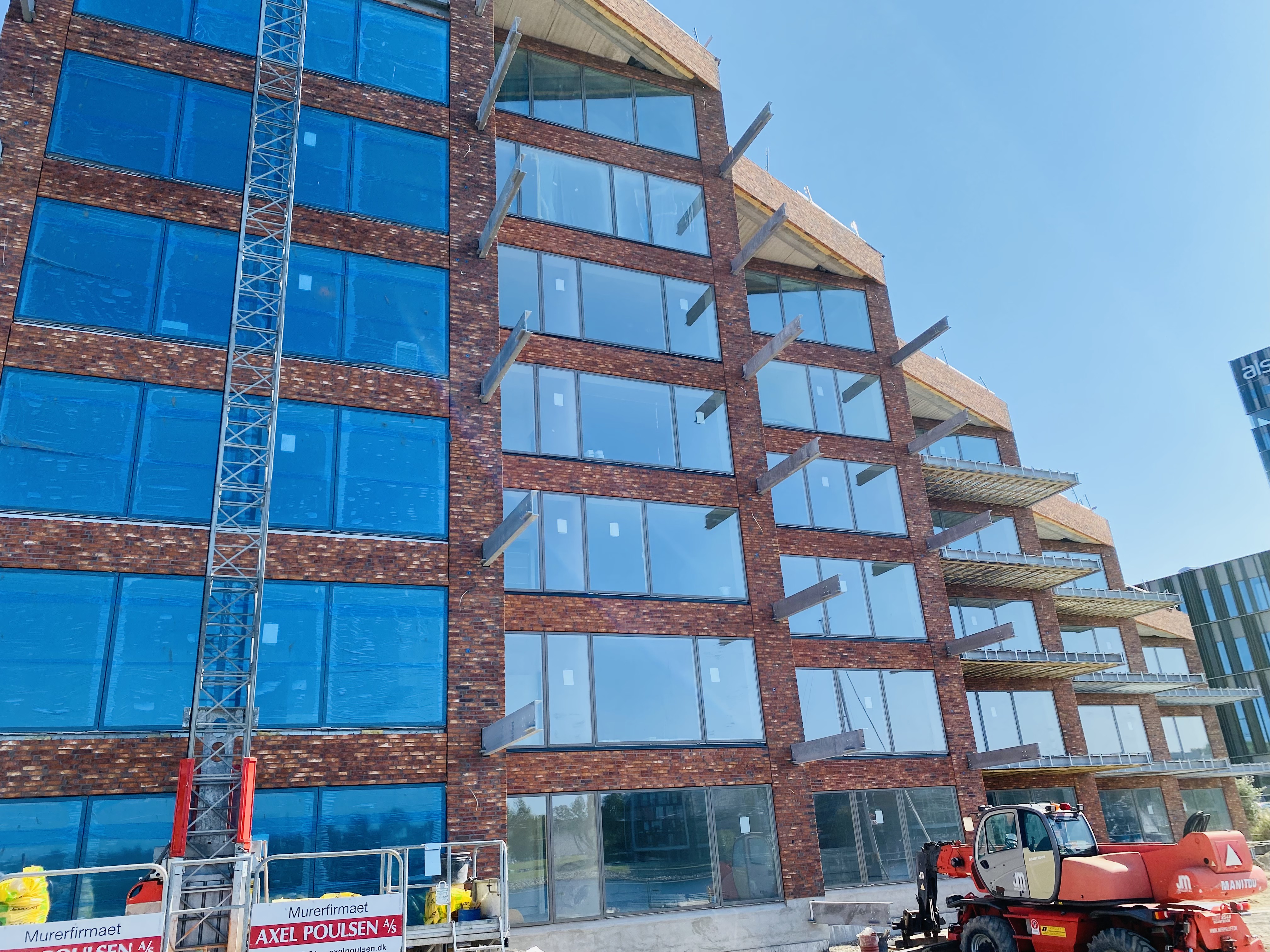 The builders are now pressing on with the interior finishing of the apartments. Floors, kitchens, and ceilings are being installed, work which has started on the lower floors and is moving upwards as the floors above are completed. The last items to be delivered will be the white goods.
All of the apartments have been sold and the buyers are receiving regular newsletters on the progress of their new homes. They are being invited to viewings of their apartments at appropriate intervals. All buyers have seen their own apartment in August 2021.
The schedule has been kept to the letter, and the owners of the apartments will be able to move in from the end of 2021/start of 2022.
Below are a few more pictures of the construction work, taken on a beautiful September day in Sønderborg. The large balconies facing the Alssund are among the final things to be done. Stunning frames will be lifted into place on these balconies.