In the last few years, the concept of a fixed link between Als and Funen has gone from being a local idea to a national priority with a forthcoming feasibility study expected to be completed in 2024. However, if the project is ever to be realised, the focus must be maintained for many years ahead.
The final decision on a fixed link must be based on established facts and an open dialogue with all stakeholders. This work will now be the role of the Als-Funen Link Association, which Bitten & Mads Clausen's Foundation has decided to support with DKK 1.5 million.
Information about the Association
The Als-Funen Link works to promote consideration about a fixed link and to ensure that there is a continued political focus on carrying out analyses etc. that establish the necessary knowledge base. The association's financial basis is assured through membership fees as well as voluntary contributions, grants, and donations.
The association was founded at a general meeting in Kolding on Tuesday December 20th 2022. The newly elected Board was then constituted with Claus Jensen as chairman.
The association will work to ensure that there is a factual and objective basis for deciding on the possible establishment of a fixed link between Als and Funen, together with the associated upgrading of the road network on land.
The new chairman's statement:
Germany is our closest industrial partner. A fixed link between Als and Funen is therefore of great importance for Denmark's exports and position in Europe. It creates a closer connection to the European market. Personally, I am pleased to be able to work once again for Funen and the jobs of the future. The area has some clear strengths in the green sector and in new technology, which will be considerably reinforced by a new fixed link between Als and Funen.

Chairman Claus Jensen, Danish Union of Metalworkers
The other members of the Board of the Association are:
Jørgen M. Clausen, Chairman Emeritus, Danfoss (Vice-Chairman)
Erik Lauritzen, Mayor, Sønderborg Municipality
Esben H. Østergaard, Founder, Universal Robots
Hans Stavnsager, Mayor, Faaborg-Midtfyn Municipality
Karsten Lauritzen, local, branch director, Confederation of Danish Industry
Lars Tveen, CEO, Bitten & Mads Clausen's Foundation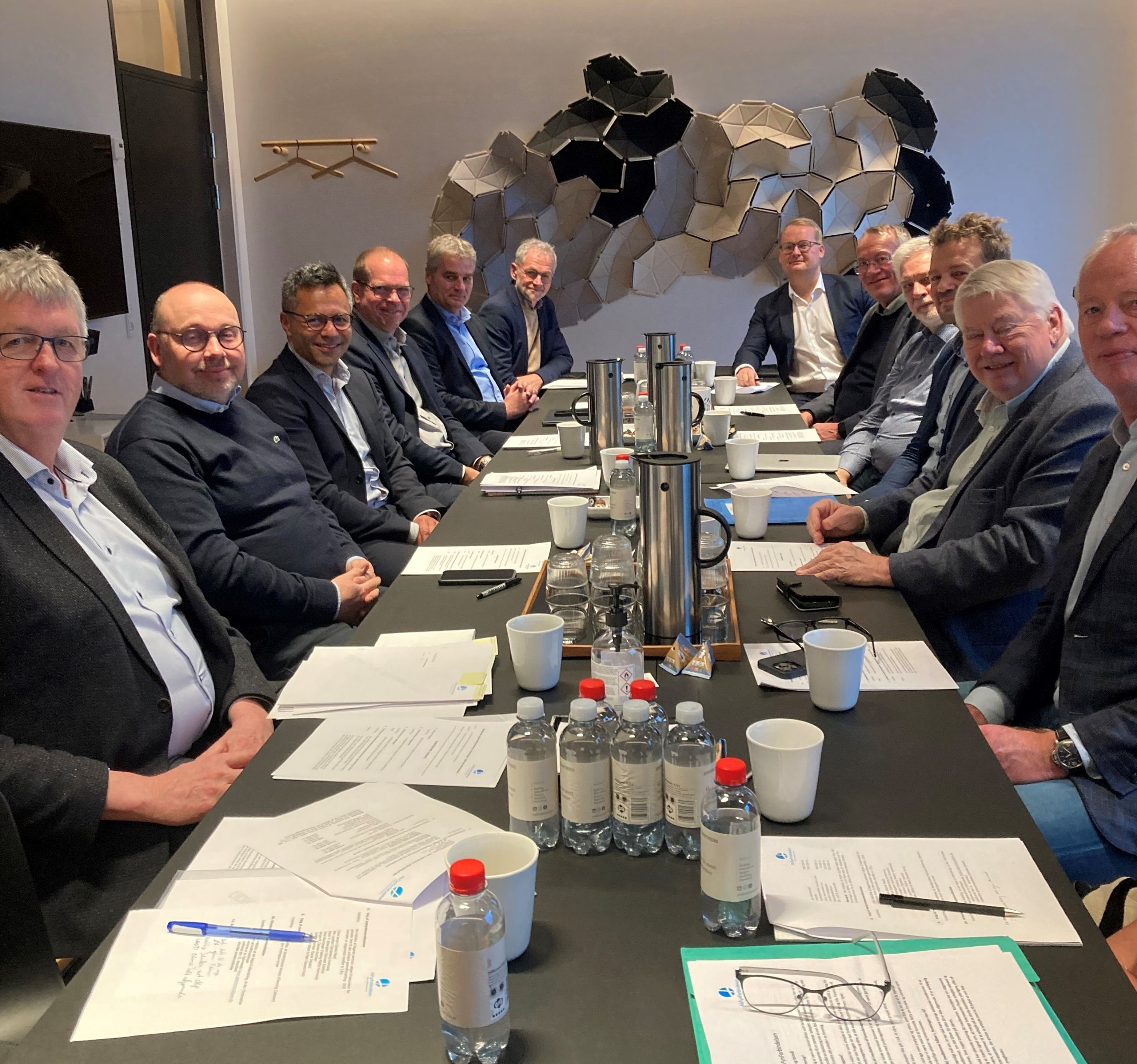 Members of the Association
The members of the association are Faaborg-Midtfyn Municipality, Sønderborg Municipality, Aabenraa Municipality, Tønder Municipality, Bitten & Mads Clausen's Foundation, LINAK A/S, Ecco Holding A/S, Arkil Holding A/S, Brødr. Ewers A/S, Aabo-Ideal A/S, Bluepack A/S, Løgismose A/S and Dansk Træemballage A/S.
Purpose and focus
The Als-Funen Link Association is working to lay the basis for a decision on a fixed link between Als and Funen.
Based on current knowledge, The Als-Funen Link Association believes that a fixed connection is a good idea. It will connect two areas of Denmark that are currently separated in many ways. A link would thus contribute to a more dynamic labour market, a stronger business community, synergies in the health and education sectors and better residential conditions in South Funen and the south-eastern part of Southern Jutland.
At the same time, the Association is aware that a fixed link may have environmental and climate consequences which are not yet fully understood, and which may prove problematic. For example, the access road and bridge/tunnel will cross – or be close to – Natura 2000 sites and protected areas. There will also be noise, which may affect the countryside during both construction and operation.
This is the reason why Bitten & Mads Clausen's Foundation is keen to ensure that the new association investigates the extent of these impacts and how they can be mitigated, so that further work is based on real evidence data.
Read more about the project on the association's website by following this link: